"MAINSTREAM" STORE CONCEPT
 Shoppig-center "Balexert"  1200 m2                                                      Geneva, Switzerland
AESCHBACH 1904 is prestigious company, founded in Geneva in 1904 and Swiss pioneer of footwear and ready-to-wear clothing for the whole family.

Following the realization of the new Flagship in the center of Geneva, the bellow showcased "MAINSTREAM" concept was developed and deployed in 2 of the 12 shops serving west Switzerland's clientele.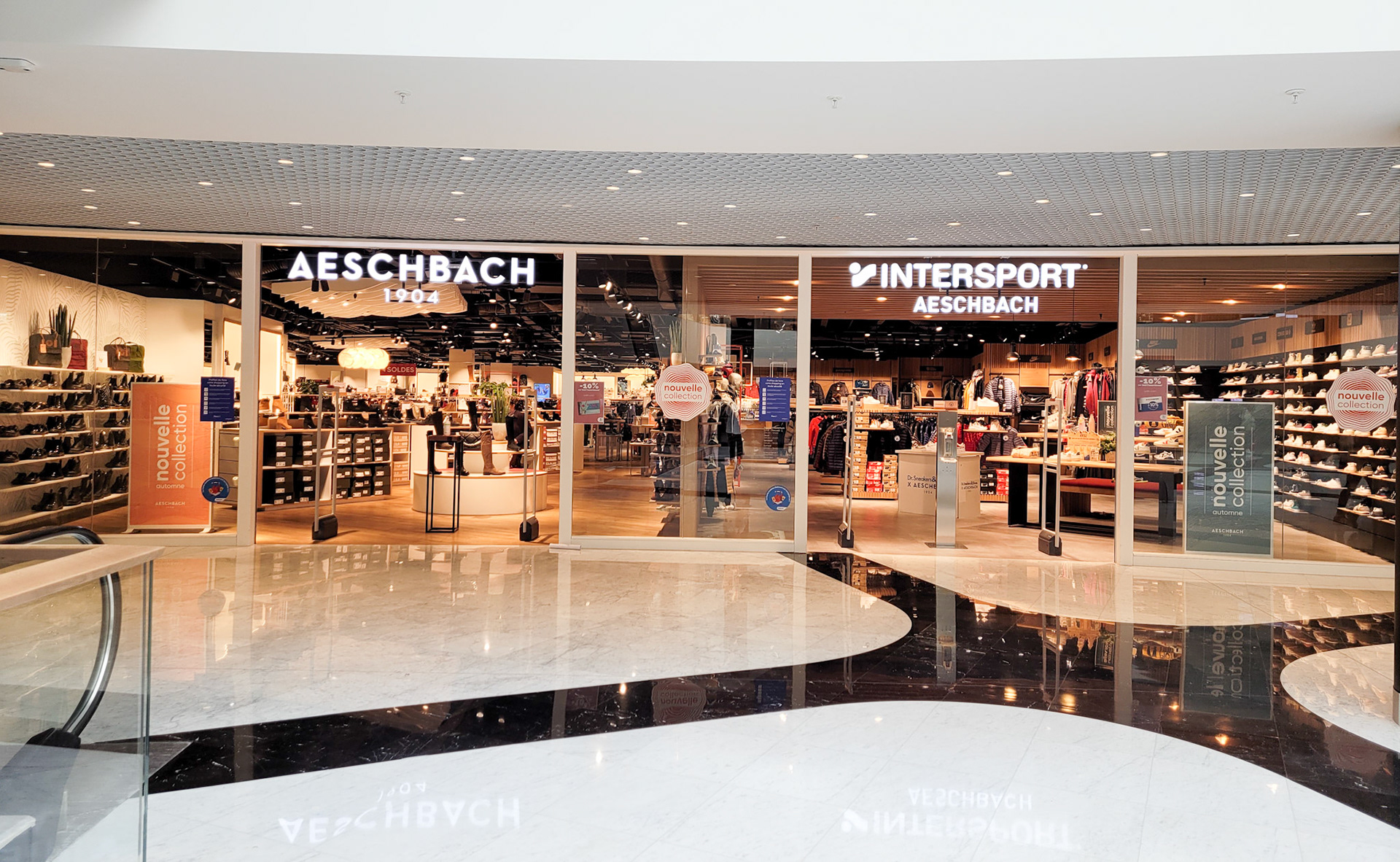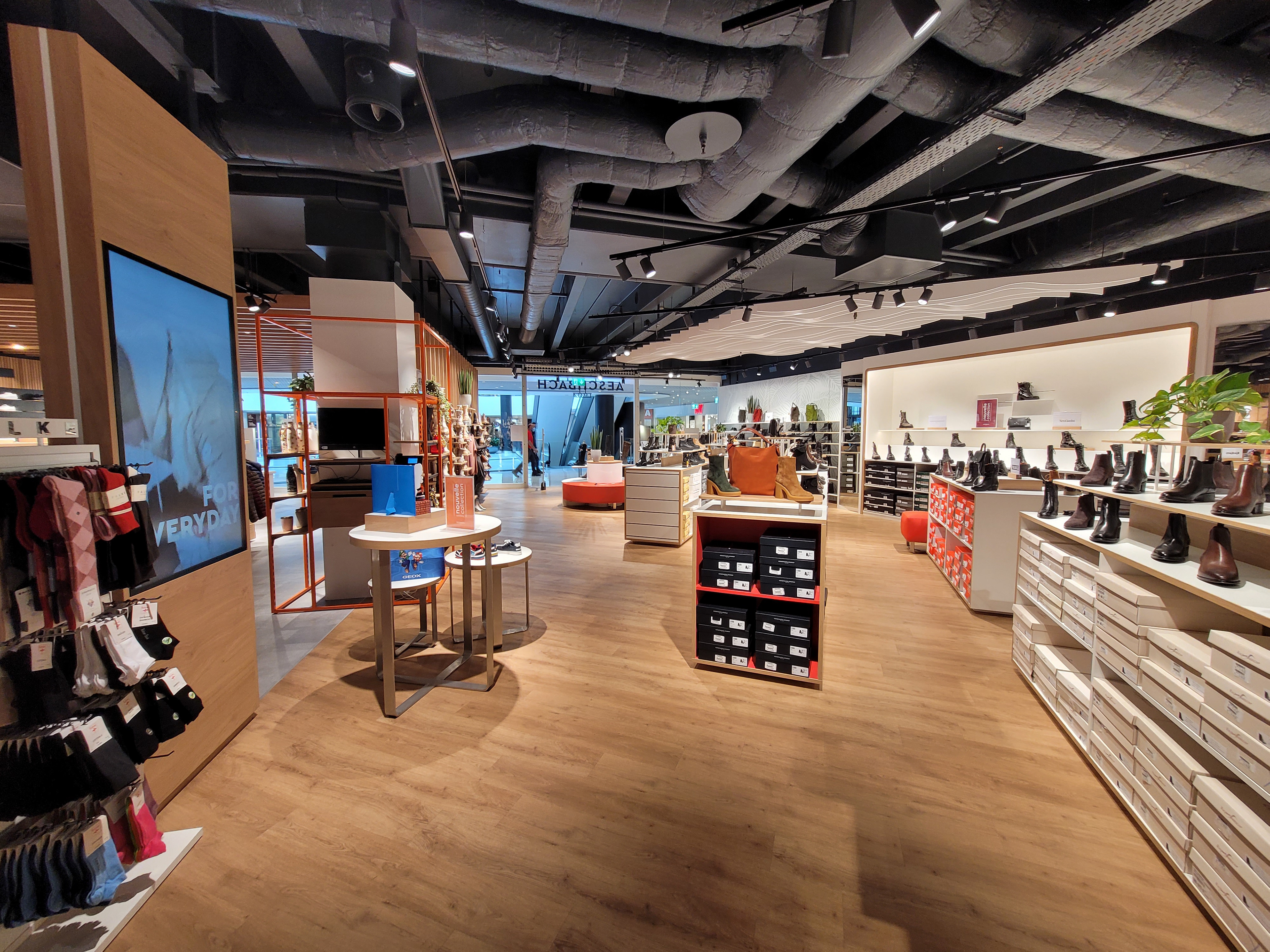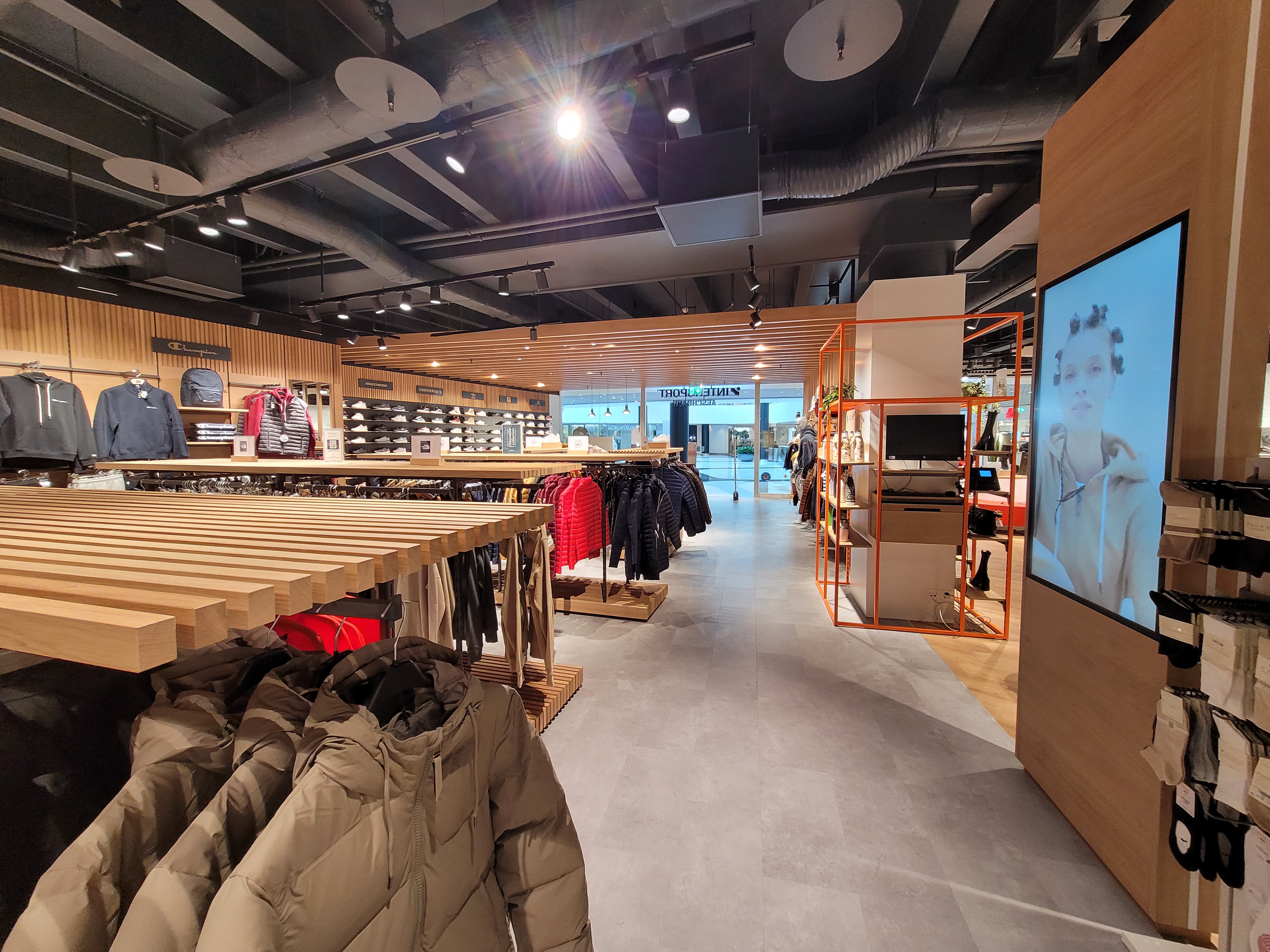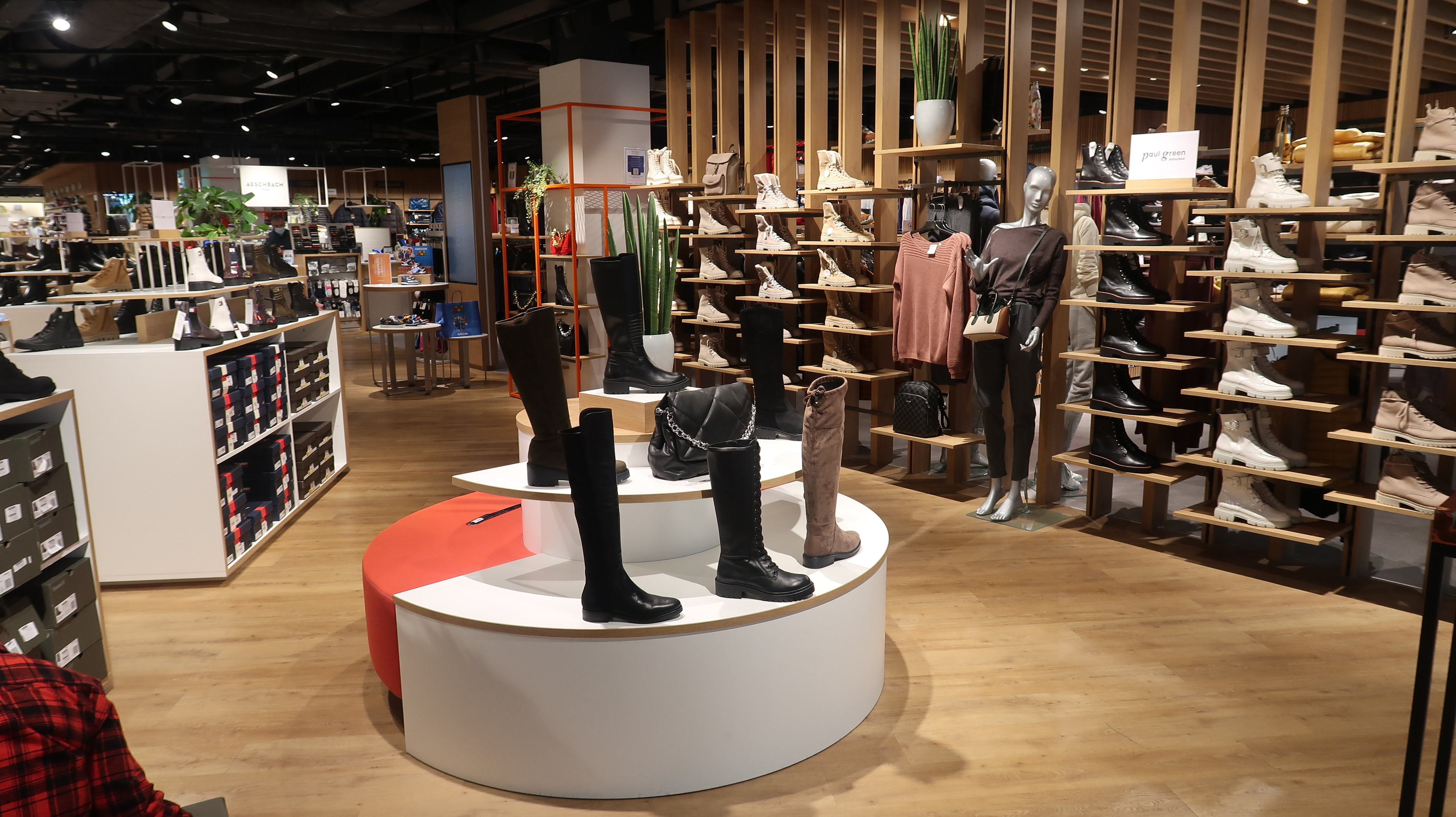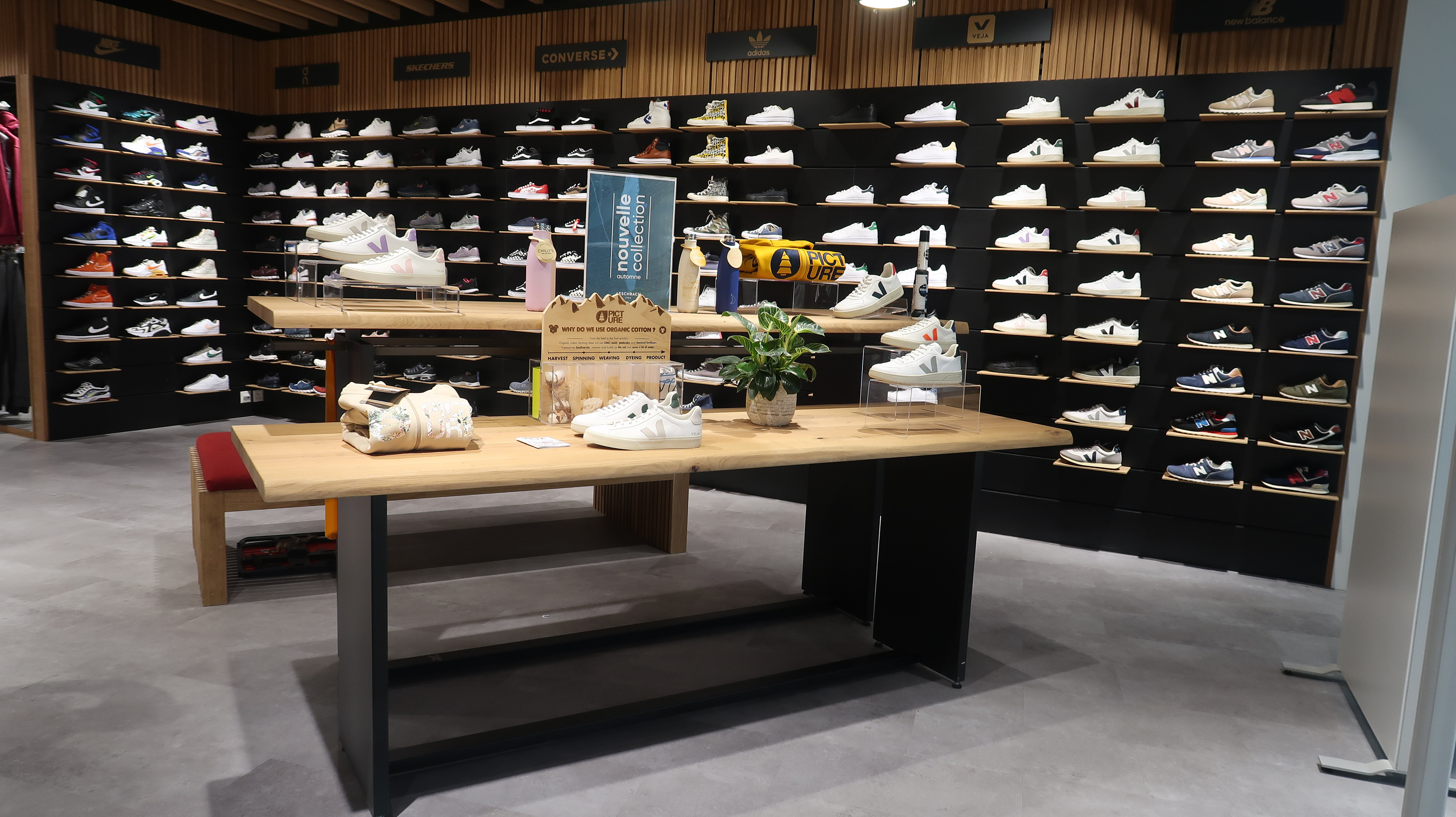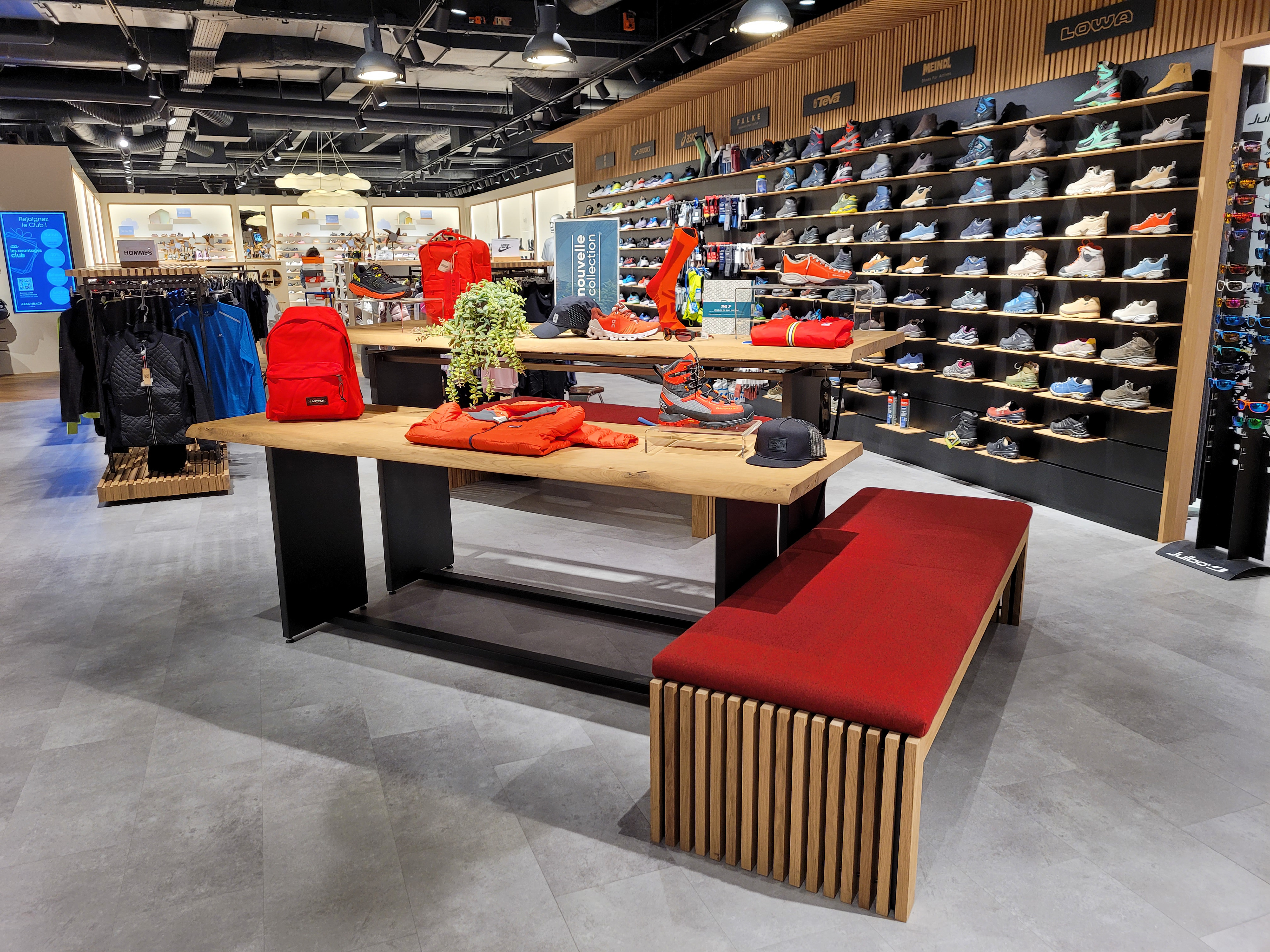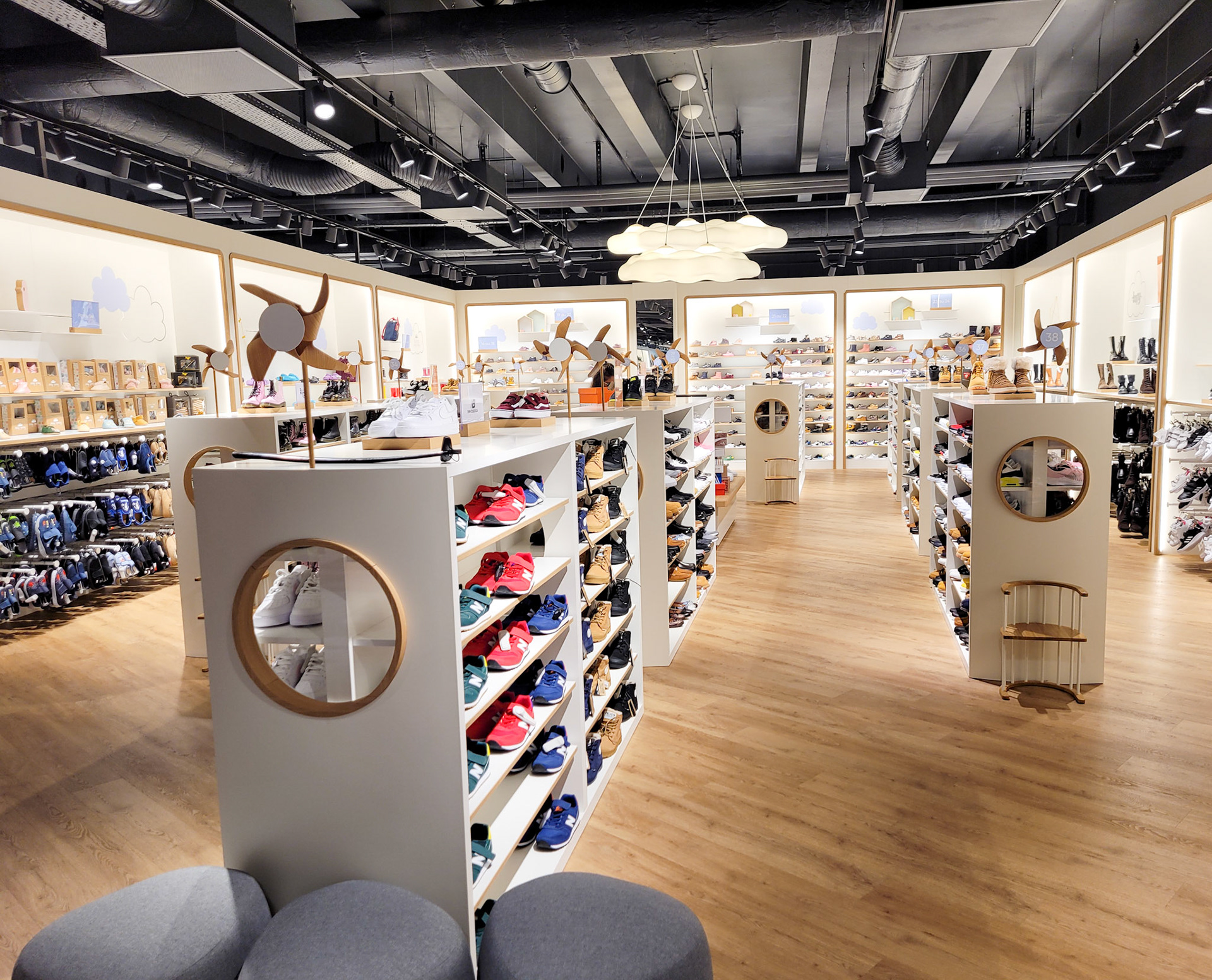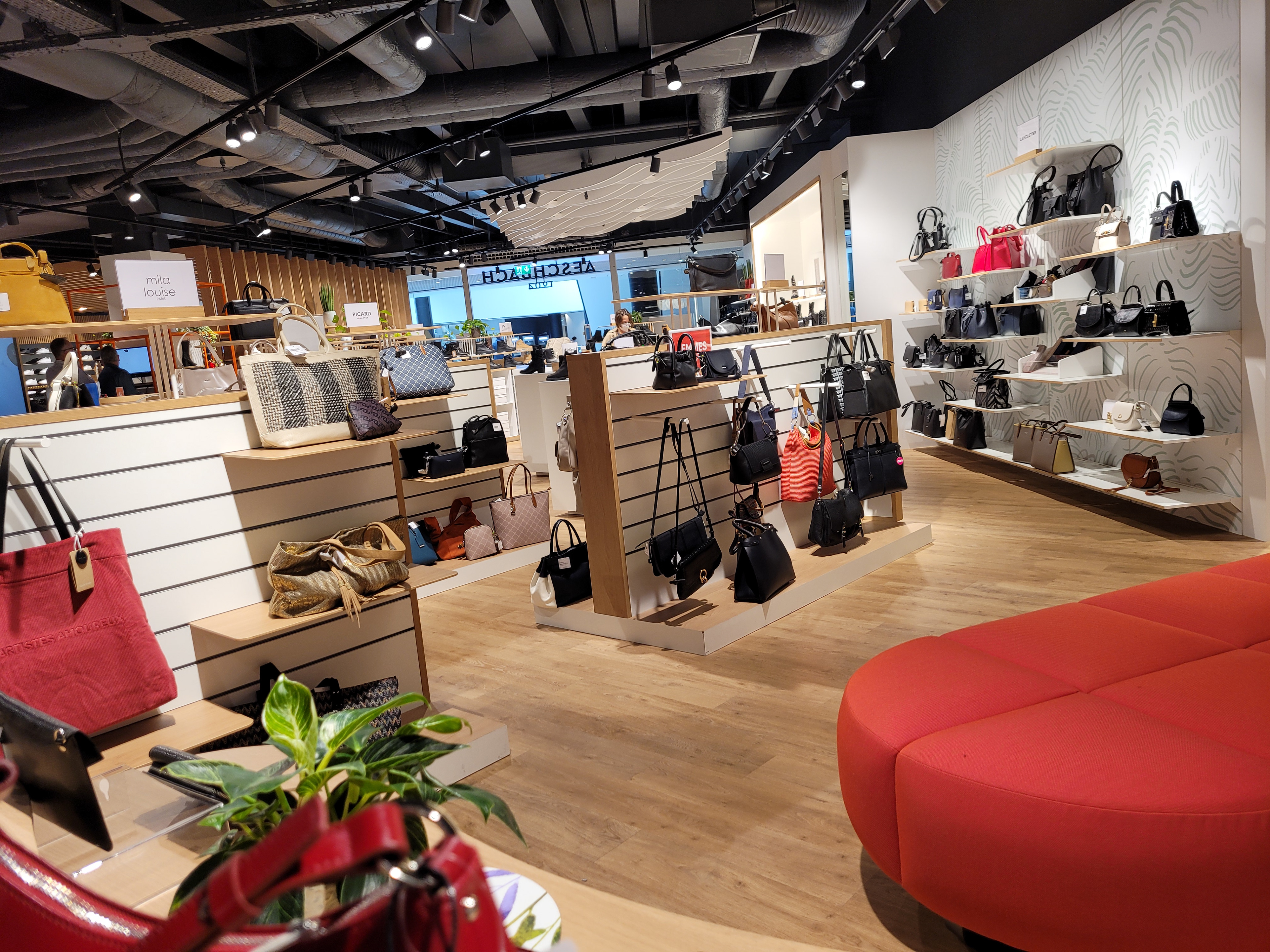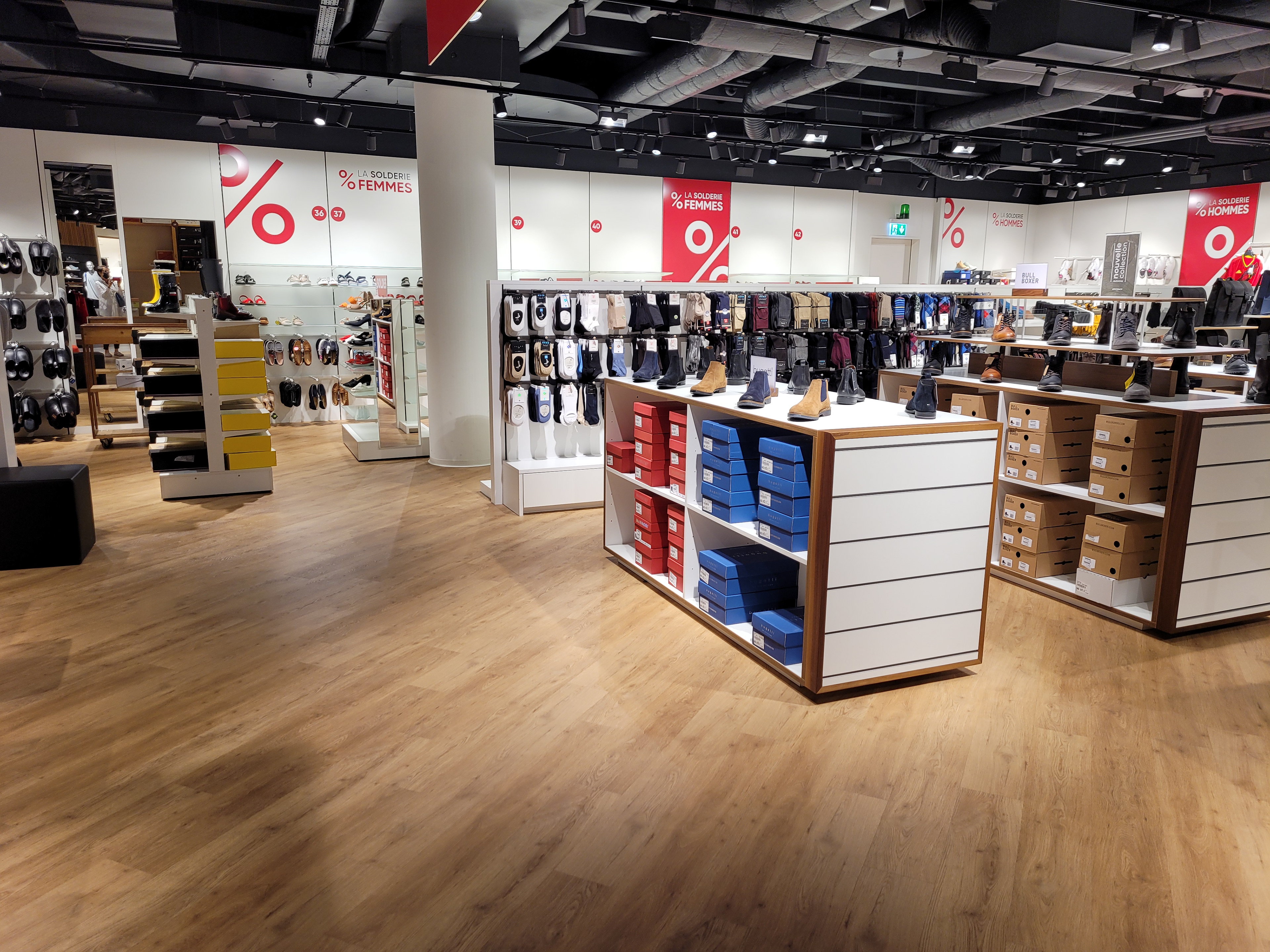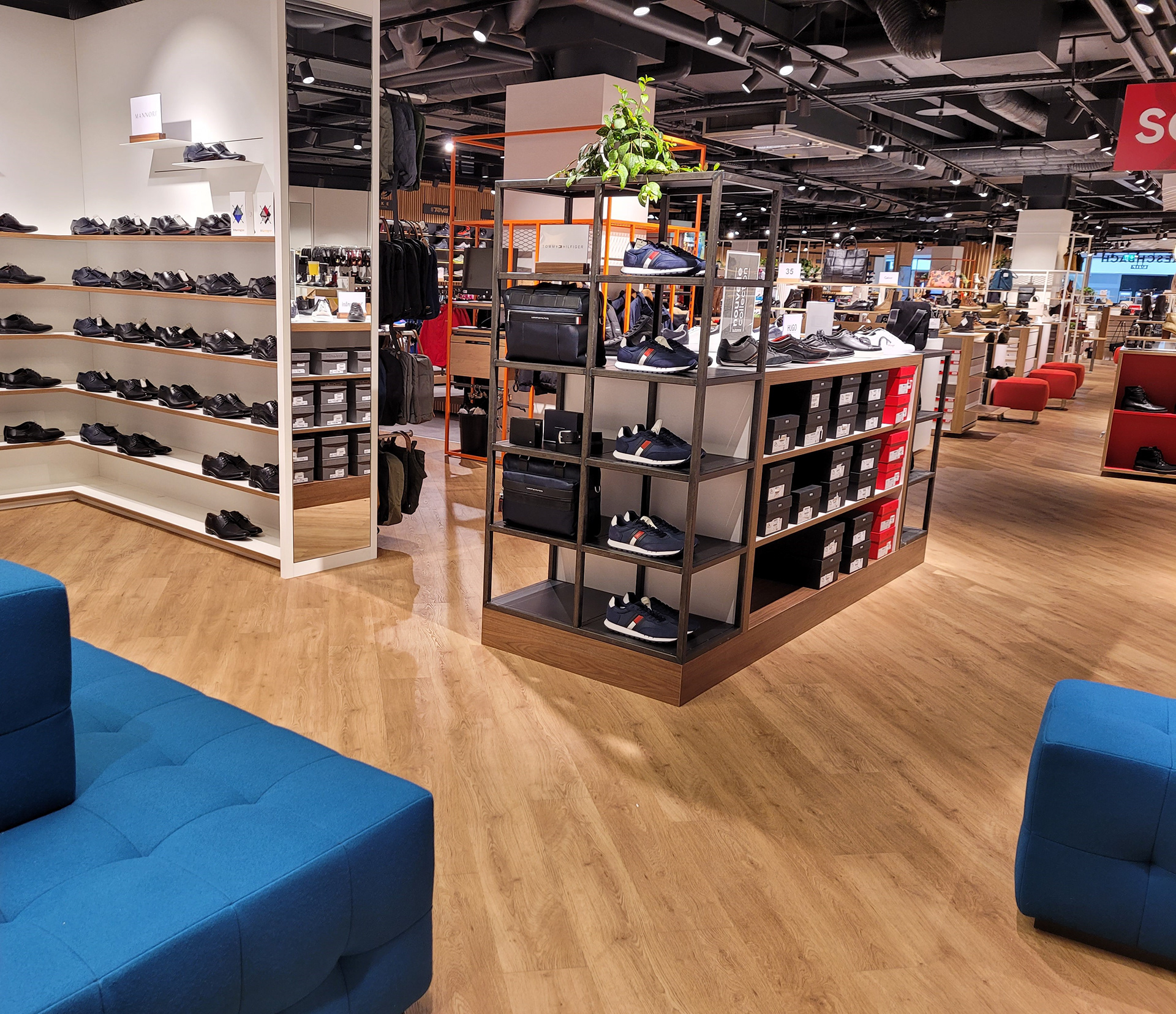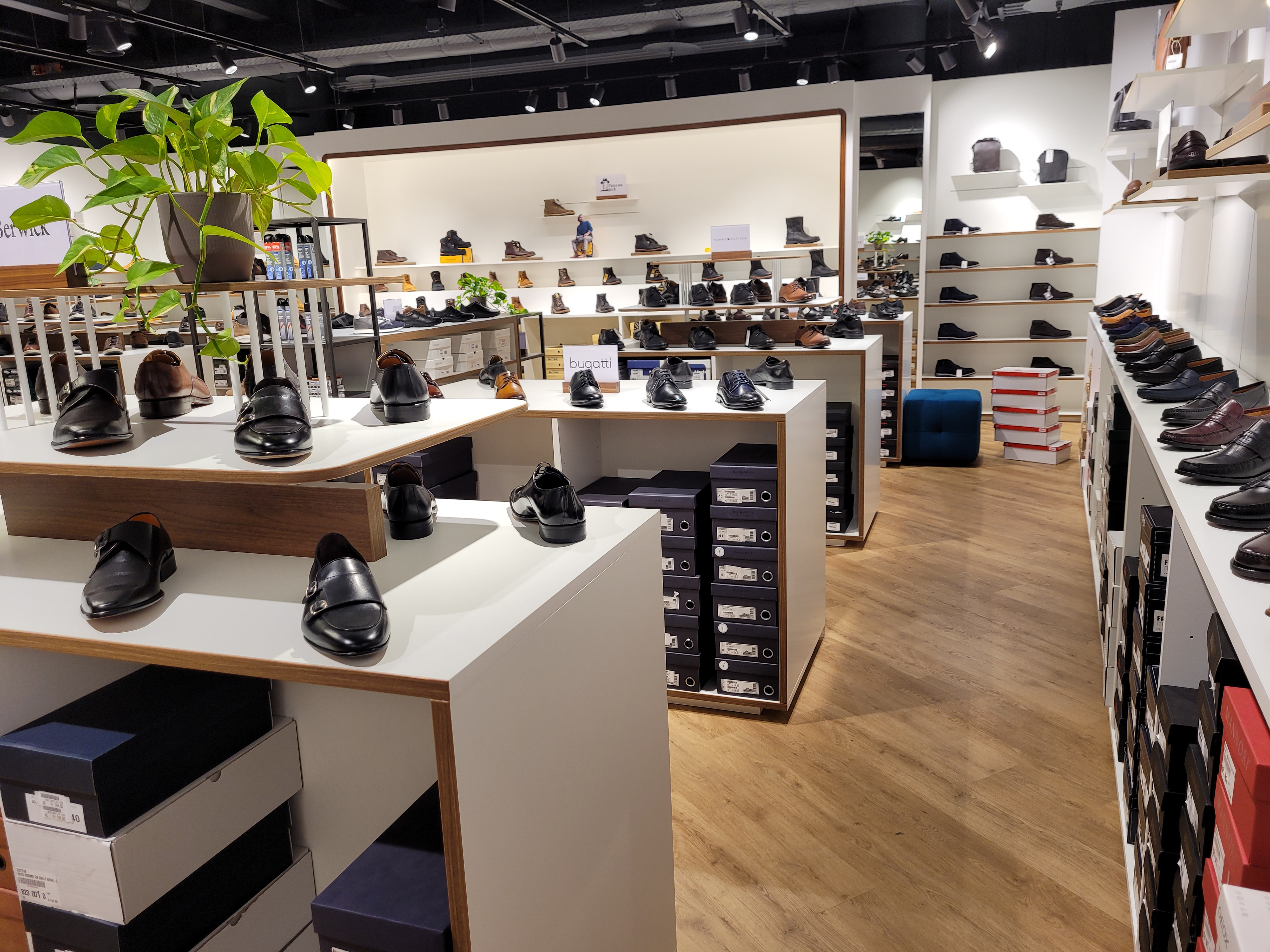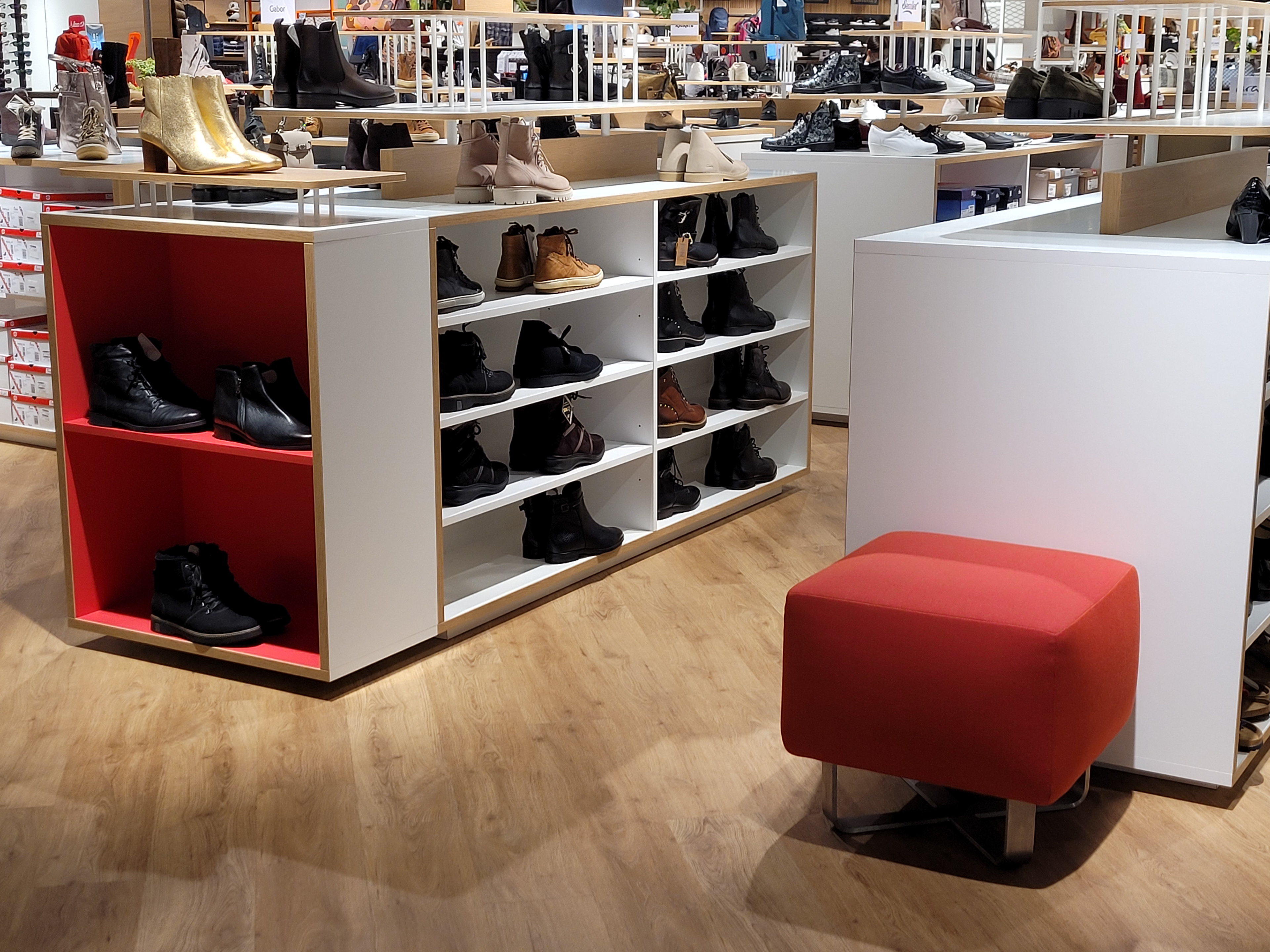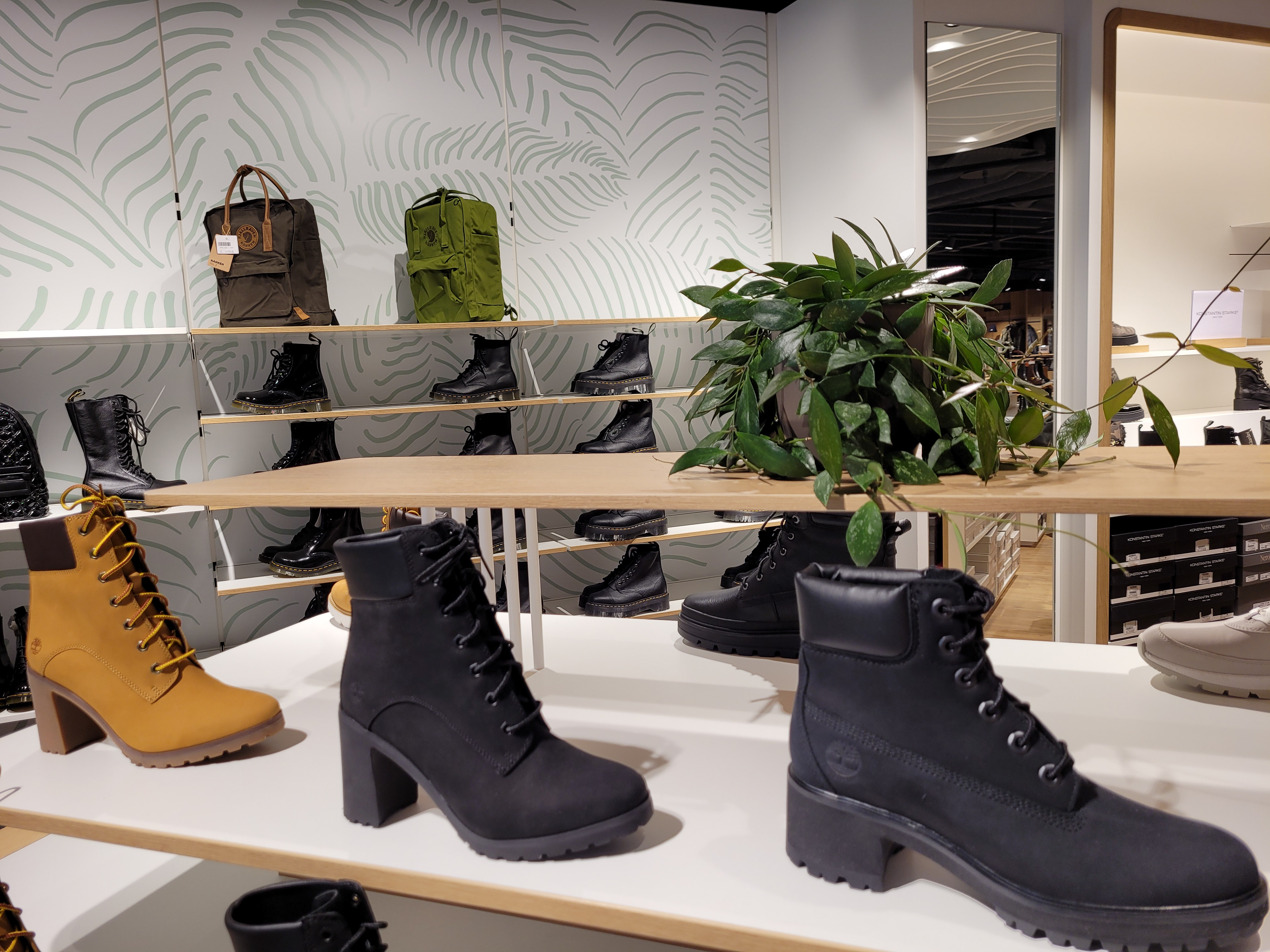 CLIENT BRIEF: The client ordered a new "mainstream" design-concept that should be based on awarded Flag Ship Design we have recently created in his main boutique, located the city center of Geneva Switzerland.
This new concept should communicate innovation and sustainability to match the brands values.It should be adaptable into  different spaces and  appeal the  large clientele.
It should also give practical solution to the client's flux, as well as flexible merchandise presentations for each product category
MY VISION: My central decision was, to preserve the overall Flag-Ship design concept ideas, colors and some of the materials in order to guarantee the brand recognition.
In addition, I focused on the creation of detailed display solutions to match the specific requirements and in line with the existing concept, with particular attention lighting quality and client's flux.
THE DESIGN: Two implementations in different scales: the first of 1'200 sqm in the Shopping Mall "Balexert" and the second 380sqm in the shopping mall "La-Praille" showcase the new contemporary AESCHBACH 1904 "mainstream" design.
Both welcome the clients with the complete product offer presented in a trendy display and providing best working tools to the sales team.
The he overall design that underlines the brands positioning, has already been highly recognized by the client itself and his customers
.